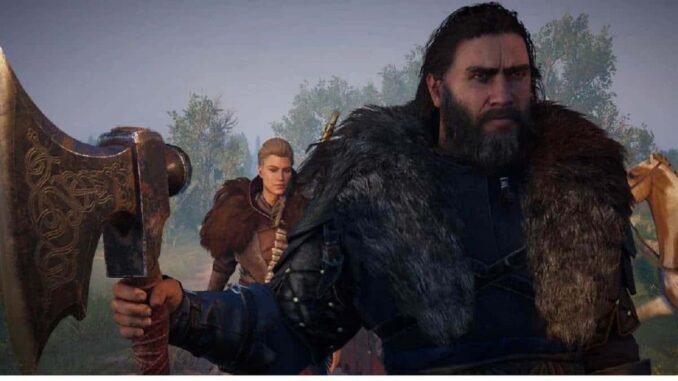 Ce guide montrera aux joueurs comment commencer le nouveau DLC Siege of Paris dans Assassin's Creed Valhalla.
Le DLC Siege of Paris amène les joueurs en Francie occidentale où ils engageront les forces de Charles le Gros dans l'une de leurs conquêtes les plus dangereuses à ce jour. Les joueurs forgeront de nouvelles alliances et tenteront de faire tomber l'empire. Bien qu'il puisse être assez simple d'installer ce nouveau DLC, les joueurs doivent remplir quelques conditions préalables avant de pouvoir le démarrer.
Terminez deux tâches pour démarrer le DLC siege Of Paris dans Assassin's Creed Valhalla
Le festival Sigrblot met en place le siège de Paris dans Assassin's Creed Valhalla et fournit un contexte supplémentaire, donc, bien que ce ne soit pas une condition préalable, les joueurs peuvent vouloir terminer cette mise à jour de contenu gratuite avant de se rendre en France occidentale. Les deux principales tâches que les joueurs doivent accomplir avant de pouvoir accéder au DLC Siege of Paris sont :
Le joueur doit avoir un niveau de puissance de 200.
Le joueur doit avoir terminé les arcs narratifs Ledecetrescire ou Grantebirdgescire.
Une fois que le joueur les a terminés, il peut lancer le jeu et un message apparaîtra indiquant qu'un nouveau visiteur arrivera à Ravensthorpe. Eivor peut se diriger vers l'emplacement du visiteur pour commencer la quête Strangers Bearing Gifts. Le joueur peut alors parler à Toke et Pierre pour se rendre en Francie occidentale et commencer cette nouvelle extension.
A lire également: