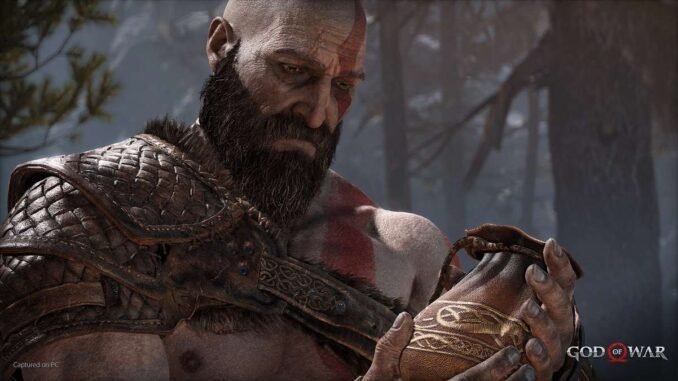 Après Days Gone, Death Stranding et Horizon Zero Dawn, ça sera bientôt au tour de God of War (2018) de sortir sur PC. Une nouvelle bande-annonce détaille les nouvelles améliorations et la configuration système requise pour God of War sur PC, ainsi que la prise en charge de Nvidia DLSS et Nvidia Reflex.
God of War PC sera disponible à partir du 14 janvier 2022 sur Steam et sur l'Epic Game Store. Les joueurs qui achètent la version PC du jeu recevront également ce contenu supplémentaire :
Ensembles d'armures Death's Vow pour Kratos et Atreus
Aspect de bouclier de gardien de l'Exil
Aspect Bouclier du Bouclier de la Forge
Apparence de bouclier d'âme Shining Elven
Apparence de bouclier de Dökkenshieldr
God of War version PC : Configuration système requise

God of War est conçu pour une lecture fluide de 60 images par seconde à une résolution rehaussés en 4K HDR, selon la bande-annonce. Il comportera également des ombres en très haute résolution, de reflets optimisés et plus détaillés de l'espace d'écran. Mais les plus gros gains de performances proviendront probablement de la technologie DLSS basée sur l'IA de Nvidia, qui contribue à améliorer la fidélité visuelle tout en minimisant l'impact sur les performances du jeu, contribuant ainsi à faire de God of War PC une version plus fluide et plus agréable du jeu.
Nvidia DLSS est disponible sur toutes les cartes graphiques Geforce RTX de la société, mais vous n'en aurez pas besoin pour jouer au jeu en général. Les spécifications minimales recommandées pour le jeu ne demandent qu'une GTX 960, mais avec un GPU comme celui-ci, vous seriez limité à 720p et joueriez à environ 30 ips. Pendant ce temps, pour atteindre des paramètres ultra à 4K et 60 ips, vous devrez investir dans un RTX 3080. Sony recommande également d'installer le jeu sur un disque SSD, ce qui est vrai pour presque tous les jeux PC modernes.
A lire également: