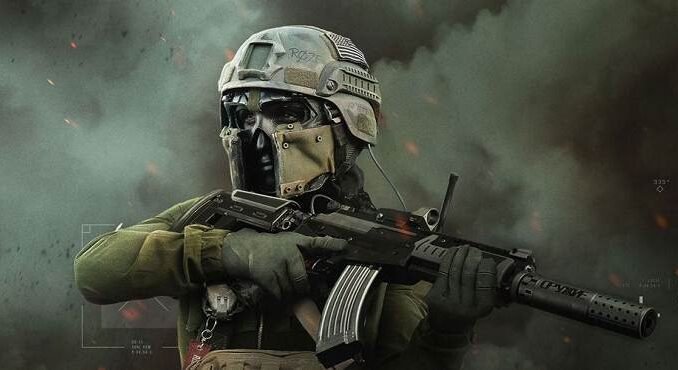 La communauté Call of Duty Warzone s'est récemment montrée enthousiaste à propos de la peau de Roze et de sa capacité à se cacher à la vue de tous. La peau de couleur foncée a été appelée «payer pour gagner», entre autres choses, et a été libérée pendant le Battle Pass de la saison 5. Bien que les développeurs n'aient pas encore révélé de correctif pour la peau, les joueurs de CoD Warzone trouvent maintenant leurs propres moyens de contrer l'apparence sombre de la peau.
Call of Duty Warzone : Astuce pour repérer la peau invisible de Roze
La peau Roze est complètement noir et peut facilement se cacher dans les endroits sombres de la carte. Cela a incité de nombreux joueurs à entreprendre cette astuce inhabituelle lorsqu'ils combattent des joueurs utilisant le skin Roze.
Dans un article créé par TheMazilla sur la page Reddit de Call of Duty: Warzone, le joueur partage son propre conseil pour lutter contre le skin Roze. Dans le clip, le joueur est vu s'approcher des joueurs de Roze et utiliser un spray aux couleurs vives pour les mettre en évidence. Sa démonstration est assez simple, car il s'approche, les vaporise d'une couleur vive, puis cherche un nouveau joueur Roze. Bien que cela ne dure que jusqu'à la première mort du joueur Roze, cela donne à Call of Duty: Warzone un moyen de lutter contre un exploit connu.
Cette astuce fait des joueurs écorchés de Roze l'un des personnages les plus colorés de la carte. Cette astuce fonctionne dans le lobby d'avant-match et dans le Goulag, permettant aux joueurs de les rendre beaucoup plus visibles lors d'un tour de Call of Duty: Warzone.
Dans le but de rendre l'environnement Warzone plus équitable, ces instances doivent être documentées et envoyées à Raven Software dès qu'elles sont découvertes. Sinon, les joueurs peuvent abuser de l'environnement de jeu et utiliser des exploits injustes pour gagner un avantage sur la concurrence.
Warzone est disponible sur PC, PS4, PS5, Xbox One et Xbox Series X.