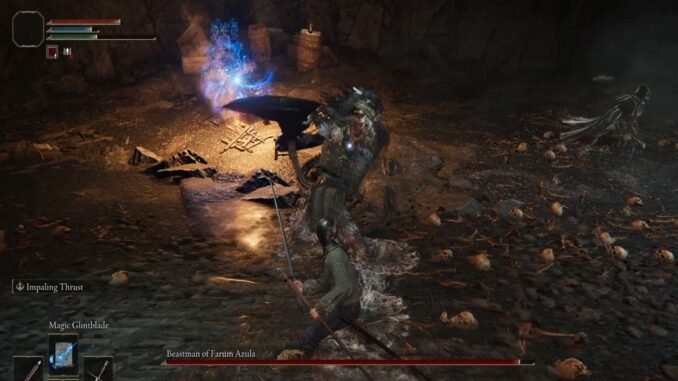 Voici comment battre Beastman of Farum Azula dans Elden Ring, l'un des boss optionnels d'Elden Ring.
Au début d'Elden Ring, les ternis commenceront leur périple à Limgrave. En explorant les environs, ils pourraient rencontrer des entrées de grottes comme la grotte de Groveside, où réside Beastman. Bien que cela puisse sembler intimidant au début, c'est en fait l'une des grottes les plus faciles à explorer dans Elden Ring.
Où trouver Beastman Of Farum Azula dans Elden Ring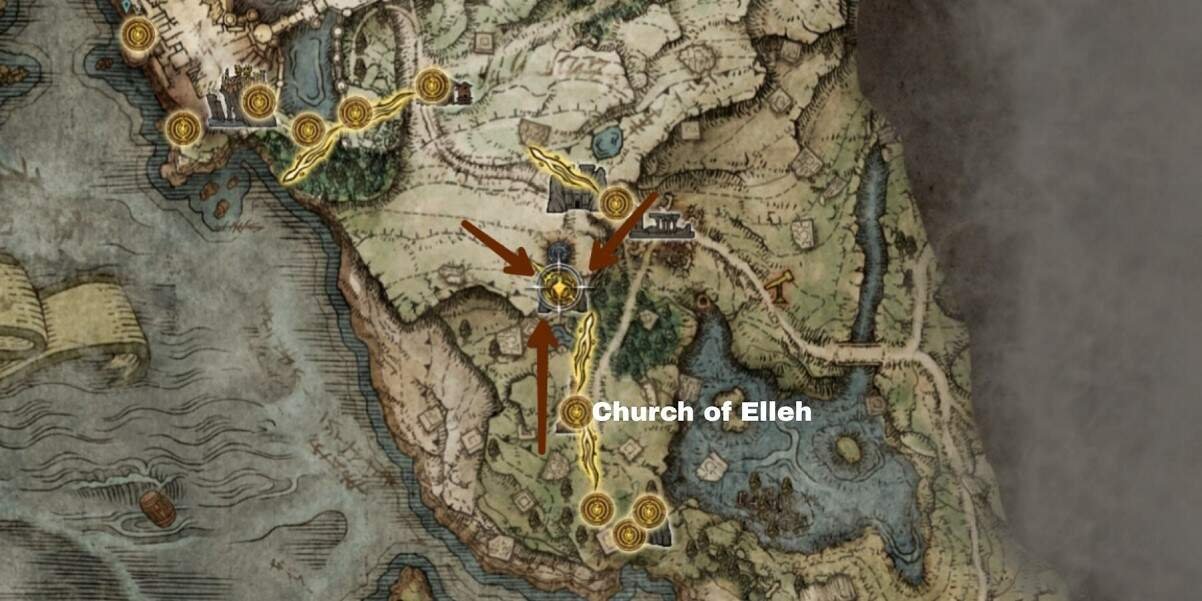 L'homme-bête de Farum Azula est caché à l'intérieur de la grotte de Groveside. Après avoir découvert le site de la grâce perdue dans l'église d'Elleh, marchez plus au nord pour trouver la grotte qui mène à Beastman of Farum Azula.
En entrant dans la grotte, vous rencontrerez plusieurs loups. Les vaincre est assez facile, il suffit d'esquiver leurs attaques entrantes puis de décrocher quelques coups. L'utilisation de n'importe quel type de sort est très efficace. Les loups laissent tomber certains objets comme Thin Beast Bones et Lump of Flesh. Après avoir vaincu tous les ennemis, dirigez-vous plus profondément dans la grotte jusqu'à ce que les joueurs atteignent la salle du boss de Beastman of Farum Azula.
Comment battre Beastman Of Farum Azula dans Elden Ring
En entrant, l'homme-bête de Farum Azula déclenchera un cri de guerre et commencera à attaquer. Pour les joueurs à longue portée, approchez-vous de lui pour déclencher son combo d'attaque, puis reculez rapidement.
Une fois que l'ennemi a terminé sa séquence, commencez à l'attaquer avec des sorts ou des flèches. Ne restez pas trop loin de l'homme-bête, sinon il sautera dans les airs et causera des dégâts considérables aux joueurs lorsqu'il sera attrapé.
Quant aux joueurs à courte portée, il sera un peu plus difficile de battre le boss. Le terni doit également s'approcher de l'homme-bête et déclencher son combo. Une fois le boss terminé, approchez-vous rapidement et ripostez. Les joueurs doivent garder un œil sur leur endurance, sinon ils pourraient être incapables d'esquiver les coups entrants
L'utilisation d'invocations d'esprits comme les cendres de loup solitaire peut énormément aider à battre ce boss. Une fois que les joueurs l'ont tué, son emplacement ne générera pas de Site of Lost Grace. Cependant, il aura un site qui ramènera les joueurs à l'entrée de la grotte Graveside. Quant aux récompenses, l'homme-bête de Farum Azula donnera la Rune 1000 ternie et un Flamedrake Talisman.
Elden Ring est sorti le 25 février 2022 sur PC, PlayStation 4, PlayStation 5, Xbox One et Series X|S
A lire également: