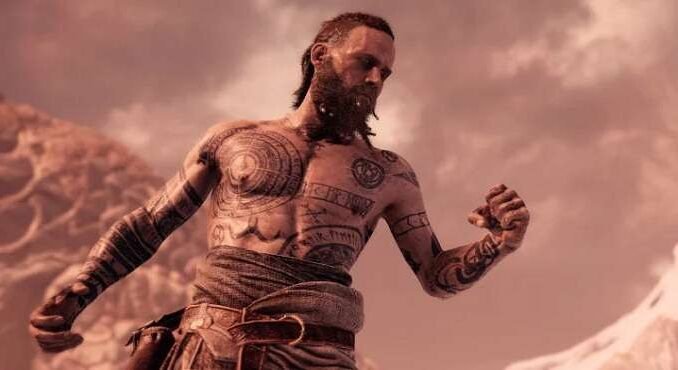 Le mois prochain, le dernier épisode du cycle God of War fêtera son deuxième anniversaire. Il s'avère que les fans n'ont pas encore trouvé toutes les choses amusantes cachées dans le titre par ses créateurs de Santa Monica. Cependant, Lance McDonald a réussi à trouver un Easter Egg assez intéressant caché par les créateurs lors du premier combat entre Kratos et Baldur, après avoir piraté la caméra dans God of War. Il s'avère que lorsque le dieu nordique immortel est poussé d'une falaise à son extrémité, il nous fait signe au revoir. Vous pouvez le voir dans les tweets ci-dessous.
Il est à noter que les découvertes de McDonald's ont été republiées par Cory Barlog lui-même, directeur de God of War et directeur créatif du studio Santa Monica.
McDonald souligne qu'il ne cessera de chercher plus de Easter Egg cachés par les créateurs de God of War.
God of War PS4 est La deuxième meilleure exclusivité PlayStation 4, juste après The Last of Us Remastered. Il a également remporté la bataille contre son plus grand concurrent, Red Dead Redemption II, pour le titre du jeu de l'année 2018.
God of War Easter Egg 2020.
A lire également: