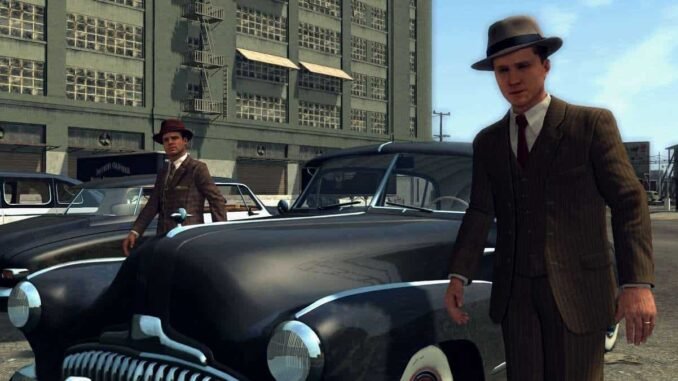 Rockstar offre aux joueurs qui ont acheté la version PC de Grand Theft Auto: The Trilogy – The Definitive Edition un jeu PC gratuit.
La PROMO de Rockstar est disponible pour les propriétaires existants de GTA Trilogy Definitive Edition et ceux qui achètent la collection remasterisée d'ici le 5 janvier 2022.
Les joueurs peuvent choisir parmi ces jeux PC gratuits:
À l'occasion du lancement d'une période de soldes sur le Rockstar Store, Les propriétaires peuvent choisir de télécharger gratuitement l'un des sept autres produits Rockstar, dont cinq jeux, répertoriés ci-dessous:
L'édition définitive figure dans une liste récemment publiée des pires jeux évalués de 2021 aux côtés d'eFootball 2022, Werewolf: The Apocalypse – Earthblood et Balan Wonderworld.
Consultez notre guide sur GTA 5 , et GTA Online pour toutes les informations et mises à jour de Rockstar.
Grand Theft Auto 5 est désormais disponible sur PC, PS3, PS4, Xbox 360 et Xbox One. Les versions améliorées pour PS5 et Xbox Series X/S devraient sortir en mars 2022.
Source : VGC