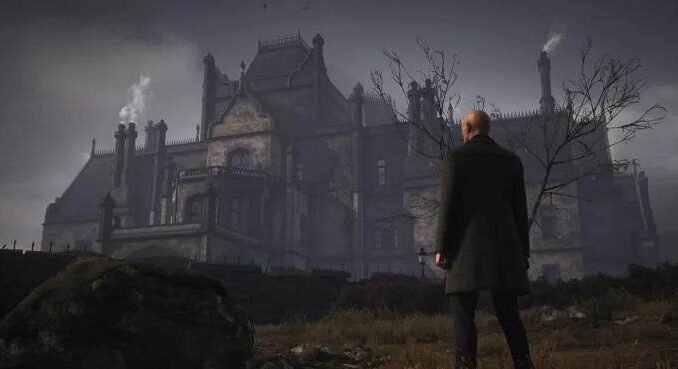 Il y a quatre indices cachés dans la chambre d'Emma et Gregory à l'emplacement Dartmoor de Hitman 3. Cet emplacement présente un mystère de meurtre, et les joueurs qui souhaitent le résoudre devront examiner un certain nombre d'indices cachés. Ce guide détaillera Tous les indices de la chambre d'Emma et Gregory dans Hitman 3.
Hitman 3: Tous les indices de la chambre d'Emma et Gregory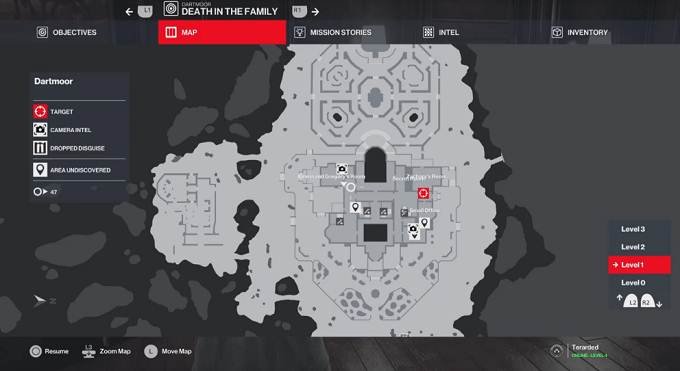 Après avoir utilisé la clé maîtresse du manoir pour ouvrir la pièce ou être entrés par d'autres moyens, les joueurs de Hitman 3 doivent naviguer au-delà des valises rassemblées sur le sol et vers le bureau poussé contre le mur. À partir de là, vous devriez sortir la caméra pour scanner les chaussures à talons hauts placées juste à côté du bureau susmentionné. Ces chaussures sont le premier indice dans Emma et Gregory's Room, et elles apparaîtront sous Intel après avoir été scannées (image ci-dessous).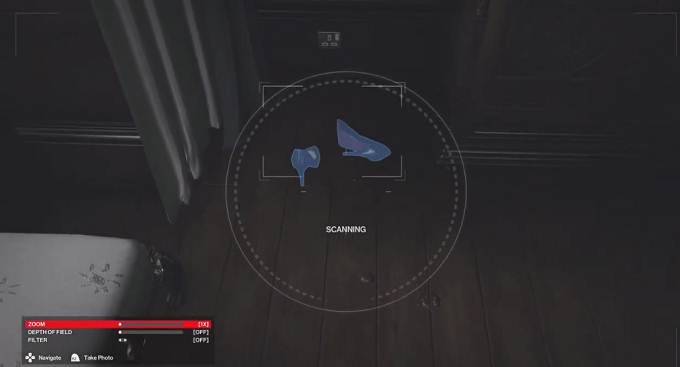 Vous devriez maintenant retourner dans les valises que vous avez passées précédemment et récupérer le trousseau de serre qui se trouve au sol. Cette action déclenchera un bref dialogue sur la serre de cet emplacement de Hitman 3 et donnera aux joueurs accès à un nouvel Intel qu'ils pourront lire s'ils le souhaitent. Vous êtes maintenant prêts à se diriger vers le troisième indice dans Emma and Gregory's Room.
Plus précisément, vous devez se diriger vers la table de chevet située à côté du lit et récupérer la lettre de la mère d'Emma. Cela entraînera à nouveau le début d'un dialogue relatif à la mission Death in the Family de Hitman 3, et vous pourrez trouver plus d'informations sur la lettre en accédant au menu Intel. Une fois que cela a été fait, vous serez libres de se déplacer vers la sortie de la salle Emma et Gregory's Room, car le quatrième et dernier indice peut être collecté à la sortie.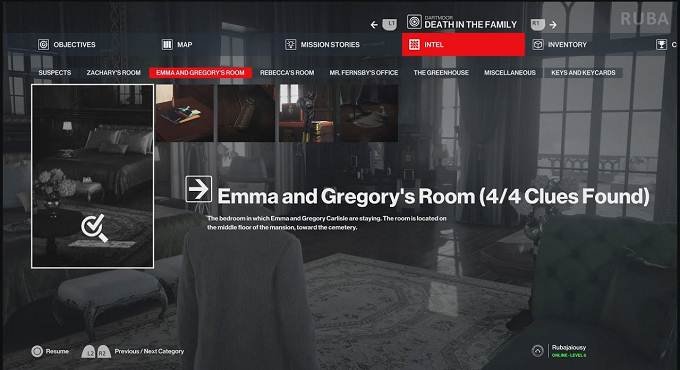 Ce dernier indice est la canne de marche qui est appuyée contre les tiroirs près de la cheminée, et les fans recevront une indication immédiate qu'ils ont terminé la découverte D'ya Like Dags lorsqu'ils la ramasseront. Notamment, cet objet peut également être utilisé pour s'attaquer à une autre découverte à Dartmoor, et c'est celui appelé Dogs Secrets. En effet, vous devez simplement équiper la canne de marche et interagir avec une bibliothèque pour terminer ce défi supplémentaire de Hitman 3.
Hitman 3 est disponible sur PS4, PS5, Switch, PC, Xbox One et Xbox Series X.
A lire également dans nos Guides: