Microsoft ajoute sept nouveaux jeux au service Xbox Game Pass pour Octobre 2021, désormais disponibles au téléchargement pour les abonnés Gold et Game Pass Ultimate.
Jeux gratuits Xbox Gold pour Octobre 2021
Les membres Xbox Live Gold auront un accès exclusif à ces jeux pour une durée limitée dans le cadre de Games with Gold. Il en sera de même pour les membres Xbox Game Pass Ultimate, qui bénéficient de tous les avantages fantastiques du Gold ainsi que d'un accès à plus de 100 jeux de haute qualité avec Xbox Game Pass.
Aaero : Disponible du 1er au 31 octobre
Hover : Disponible du 16 octobre au 15 novembre
Castlevania: Harmony of Despair : Disponible du 1er au 15 octobre
Resident Evil Code : Veronica X : disponible du 16 au 31 octobre
Xbox Game Pass ajoute 7 nouveaux jeux
Microsoft a terminé le mois de septembre avec l'ajout de six nouveaux jeux Xbox Game Pass, et il a débuté le mois d'octobre avec un nouveau jeu Xbox Game Pass du premier jour. Cela signifie que les abonnés Xbox Game Pass peuvent désormais découvrir 7 nouveaux jeux pour bien commencer le mois.
AI : Sominum Files (Console)
Astria Ascending (Console/PC/Cloud)
Marvel's Avengers (Console/PC/Cloud)
Mighty Goose (Console)
Phoenix Point (Console)
Scarlet Nexus (Console/PC/Cloud)
Unsighted (Console/PC)
Phoenix Point était auparavant disponible via Xbox Game Pass sur PC, mais il fait tout juste ses débuts sur consoles et le fait en tant que sortie Game Pass dès le premier jour.
Astria Ascending est un JRPG classique développé par certaines légendes du genre. Unsighted est également une sortie du premier jour, gagnant jusqu'à présent des critiques positives qui ont été impressionnés par son gameplay d'action de haut en bas.
Les abonnés Xbox Game Pass peuvent s'attendre à plus de nouveaux jeux plus tard ce mois-ci, y compris le premier jour de la sortie du Xbox Game Pass Back 4 Blood, qui devrait être lancé le 12 octobre.
Quêtes Xbox Game Pass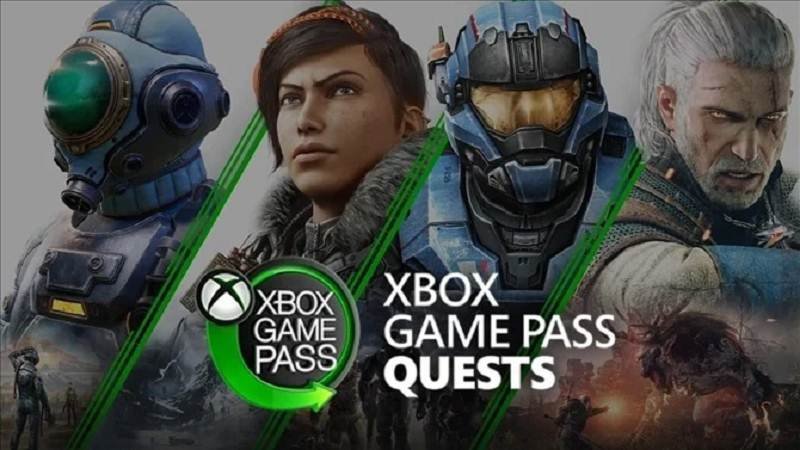 Ces quêtes Xbox Game Pass peuvent être gagnées entre le 28 septembre 2021 et le 4 octobre 2021.
Gagnez un succès dans le Game Pass : (Points: 10)
Gagnez un succès dans n'importe quel jeu Game Pass
Terminez 4 quêtes quotidiennes : (Points: 10)
Gagnez votre chemin Débloquez 3 succès ou jouez à 3 jeux Game Pass différents : (Points: 10)
Jouez à Psychonauts 2 : (Points: 50)
Jouez à Hadès (Points: 25)
Autres guides Jeux Vidéos 2021: